About Us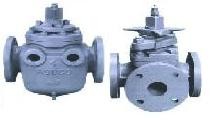 Welcome to the leading manufacturer and stockiest of pipes, pipe fittings, valves, nut bolts, steel structures, cables and wires.
Having accelerated our brand value & network over past years, we guarantee for a splendid experience & long term relationship with us.
FORTUNE TRADERS a dream of young individual Mr. Dinesh Dharia entered the Engineering, Chemicals, Pharmaceuticals and Construction industry in 1978 with a short-term objective of offering a safe and reliable medium of products to customers and a long-term vision of giving form and structure to the growing Indian personal ground engineering industry and helping the industry get its due recognition. Business started to expand and was well supported by the son Mr. Apurv Dharia who took it to new heights. Mr. Apurv understood the business well and contributed in opening a new sister concern business named HITECH PETRO-AGE which is doing good in the market.
Wish you a pleasant day
FORTUNE TRADERS have been actively engaged in supplying pipes, pipe fittings, valves, nut bolt, steel structures, cables & wires to Government projects & Private sectors. We trade for nation's progress and feel proud to play its humble role in building activities.
Thereby request you to kindly register our name for future projects & existing plant at the best competitive rates.
Our long-term vision is:
To be the best one point stop for all your requirements within India.
Maintain a high percentage of existing customers and word-of-mouth referrals.
Always maintain an attitude of fairness when dealing with customers.
To provide high quality value added services.