Our Products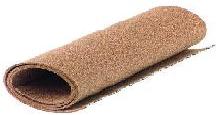 We are an established business having an excellent reputation for customer care and professionalism.
We go out of our way to ensure that contracting with us is a pleasurable and trouble free experience.
Some fleet of products with us in-house are:
Essar Metacolor G.I Colour Coated Roofing Sheets.
M.S Angles, Channels, I-Beam, Plates, Binding Wires.
Foundation Bolt Nut Washer.
TMT Bars.
Tata/Zenith/Jindal/Bhushan/Asian ISMT & C.S Seamless Pipes.
M.S & G.I Pipe Fittings & Seamless Pipe Fittings.
Ador/ESAB/Royal Arc M.S & S.S Welding Electrodes.
L&T/Legrand/ABB/MCB MCCB, Switches Products .
Philips/Havells Lighting Luminaries.
PVC Suction Hose For Oil Blue Colour.
Crompton Motors/Fans.
Lovejoy Couplings.
Polycab/Finolex/Delton Armoured/Unarmoured/XLPE Cables & Wires.
Audco Plug Valves, Ball Valves, KSB/Sant/Zoloto/Leader Globe & Gate Valves.
G.I Earthing Strips & Cable Trays.
G.I Pregalvanized and Hot Dip Galvanized Cable Trays.
Fenner/Pix/Nirlon V-Belts and Pulleys and Couplings.
Dunlop/Gates Rubber Steam and Chemical Hoses.
APL/Raaj/Kundan/Sai/Viraj SS 304/316 Bolt Nut Washer.
Champion/Spitmaan Gasket Sheets & Mechanical Packings.
M.S Hex Bolt Nut Washer.
Value Added Services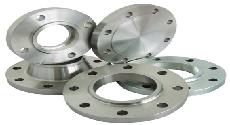 We totally understand the requirements of a single person to corporate industry, having a sound knowledge of the operations and a wide exposure to the working of global engineering, chemicals, pharmaceutical and construction industry. Our customers have shown TRUST in us and have always encouraged us to give them the VERY BEST at the most competitive rates.
Our clients range from corporate industry to small businesses having contracted with us to fulfil their business needs and build a long term relationship.
We value our customers and strive hard to give them the best of products and services at the most competitive rates. We always maintain an attitude of fairness when dealing with customers and aim to be the best one point stop for all the cusromer needs.
Testimonials
Had a wonderful experience working with Fortune Traders. They maintain a high level of professionalism while dealing with customers.
Arvind
- Senior Manager
The products supplied by Fortune Traders were the best in class and helped us find good labourers for fittings. This resulted in smooth start up of the new business branch.
Dinesh
- Proprietor
The team of Fortune Traders provided a thorough guidance in selecting the best products as per the needs. We surely would like to work with them in future for further business needs.
Satish
- Administrator